Welcome to our Website
Thanks for visiting our site.

The Working Group of Swan and Cygnet Woods are a small band of Woodland Trust volunteers, who, having quit their regular lifelong work, enjoy being amongst the trees and the environment by offering their time to help look after them and by getting their hands dirty with saws, loppers and spades.

The group started as fundraising for the Woodland Trust in 1999, but there was a lot of interest in practical work and the group's first job was to plant 1,400 trees.

The Working Group look after Swan and Cygnet Woods, an ancient semi-natural woodland near the village of Stock, just south of Chelmsford. The 13 hectare (32 acres) Swan Wood was bought by the Woodland Trust after a fundraising appeal in 1989. A further 8 hectares (20 acres) was bought in 2000 and new planting was completed and named Cygnet Wood. Most of the day-to-day management activities are carried out by the group, but annual inspections and major works are carried out by the Woodland Trust.




Dormice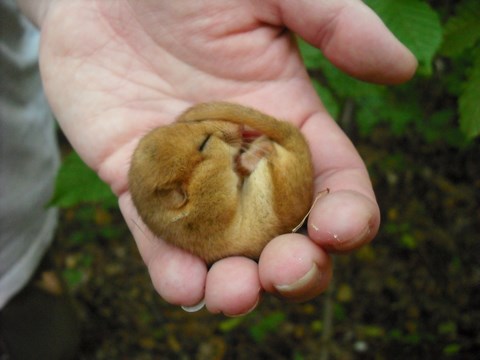 Contact / Location

- - - - - - - - - - - - - - -
Location
Access: Swan Lane, Stock.

Overhead Map of Woods
Map & Grid of Woods

Join our Group
We are always interested in hearing from people who want to take an active role in our group, so if you too care about your local woods and want to make a difference, come along one Tuesday afternoon amd meet us.

Contact our Group
For more information.
Text : 07881 818783
or phone Neil on 01277 355254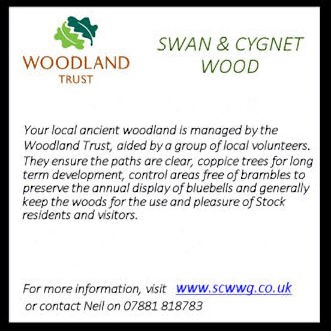 Future Work Party Programme:

Provisional Work Party dates:

28th November 2023
9th January 2024
23rd January 2024
6th February 2024
20th February 2024
5th March 2024
19th March 2024
9th April 2024
23rd April 2024
7th May 2024
4th June 2024
2nd July 2024
6th August 2024
3rd Sept. 2024.
---------------
If interested in joining our group, do contact us to go on a waiting list.